The Philosophies of Happiness- Lecture Series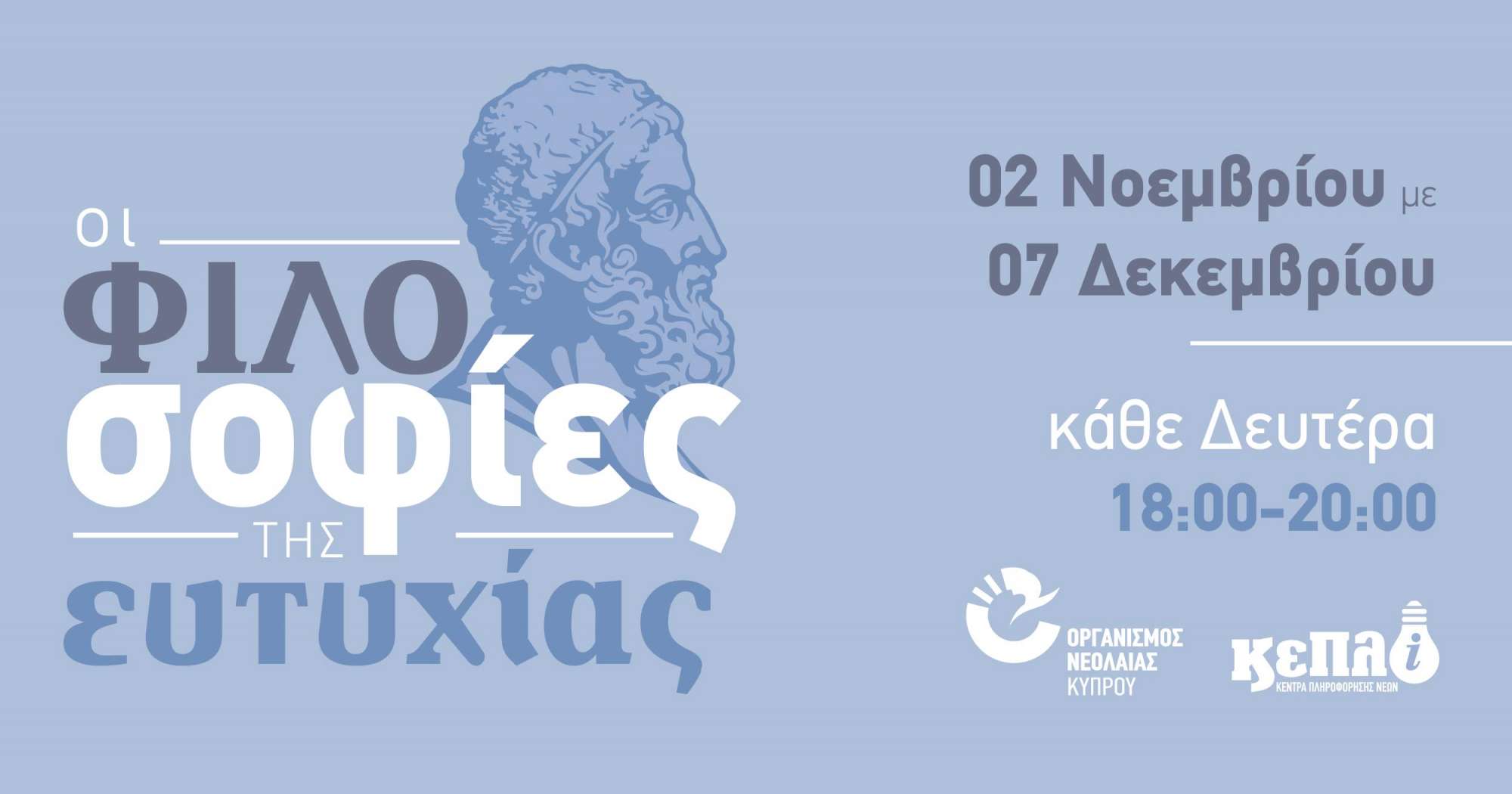 When the global Covid-19 pandemic hit the globe in March, there was no telling how long the crisis would last. It's not surprising that youth in the time of Covid-19 is feeling stressed and overwhelmed. They are deprived of their everyday routine, their friends and whatever they thought that it was "normal", founding themselves isolated at home, mostly facing a phone or computer screen.
Responding to the needs of young people, the Youth Information Centres of the Youth Board of Cyprus have developed and virtually implemented the series of 6 lectures entitled "The Philosophies of Happiness".
The main aim of this series of lectures was to help youngsters navigate the moral dilemmas of the Covid-19 crisis and cultivate the idea of personal happiness through the theories of the most important Greek Philosophers and Schools of Philosophy: Aristotle, Socrates, Plato and Epicurus.
The ancient Greek Philosophers meditated about happiness, made it an experience, and shared their theory with us — the theory of happiness. Philosophy can be a tool for all of us in the 21st century to find how to stay happier and calmer as we learn to live with Covid-19 long-term and find out what gives real meaning to their lives in general.
During 6 weeks in October and November, more than 40 participants had the chance to evaluate each theory and of course to put it into practice. Like thousands of others around the world who followed the advice of ancient Philosophers and learned how to be happy.
Get to know more about the initiative here.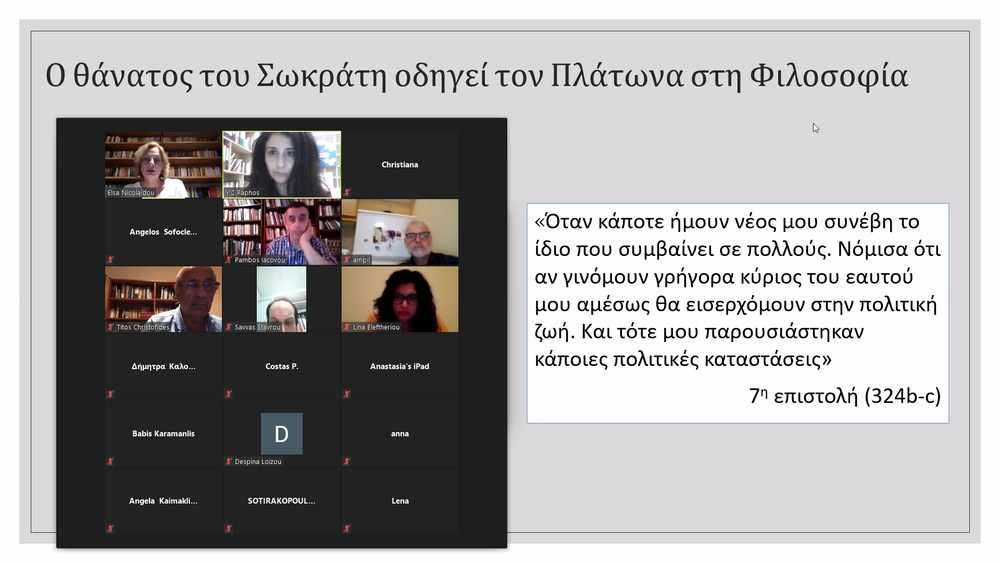 https://kepli.onek.org.cy/wp-content/uploads/2020/10/ergastiria-filosofias-01.jpg
2000
2000
Doxia Mina
https://kepli.onek.org.cy/wp-content/uploads/2020/09/logoEN.png
Doxia Mina
2021-09-26 11:00:51
2021-09-28 11:09:22
The Philosophies of Happiness- Lecture Series